Ophelia – The Goddess Dress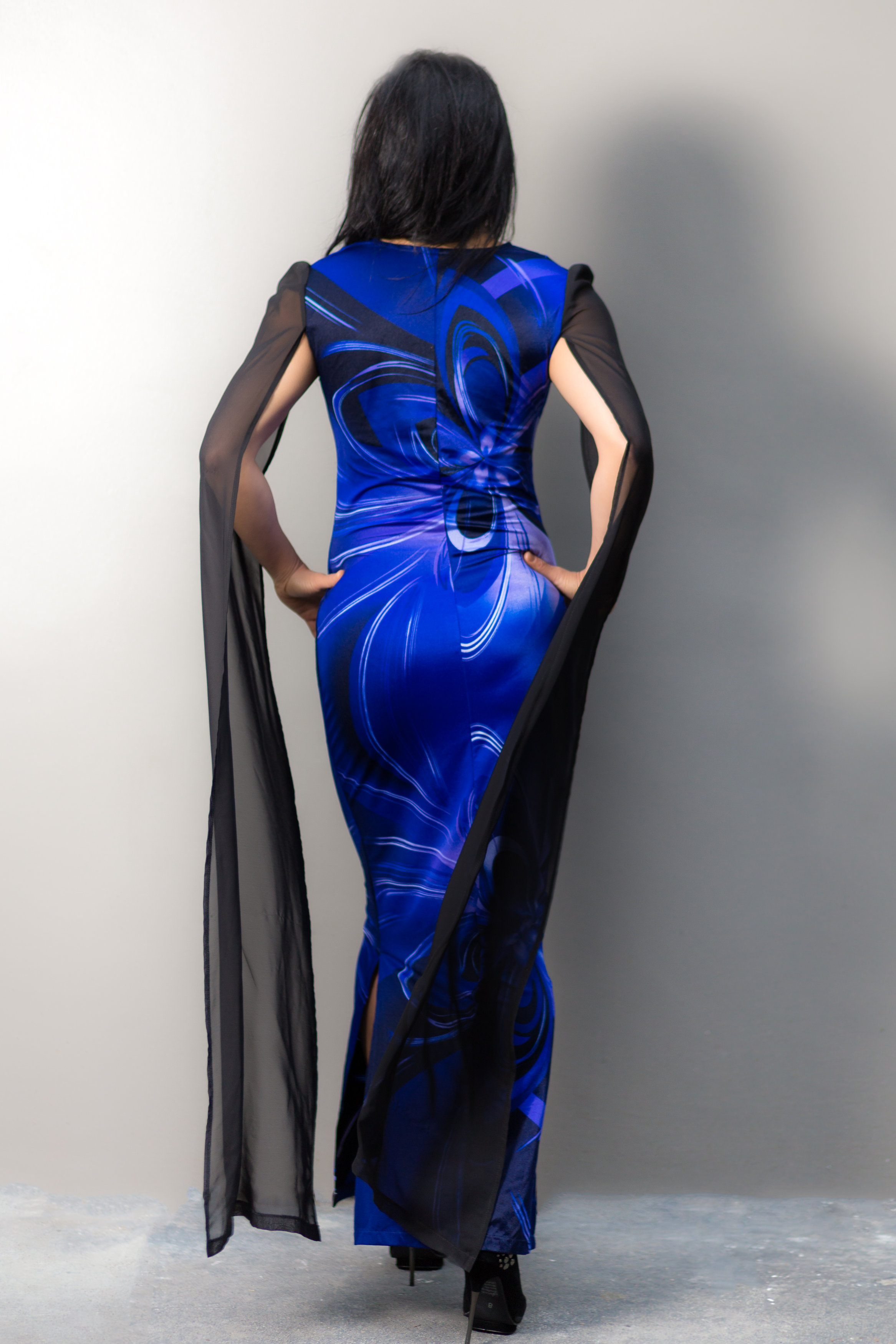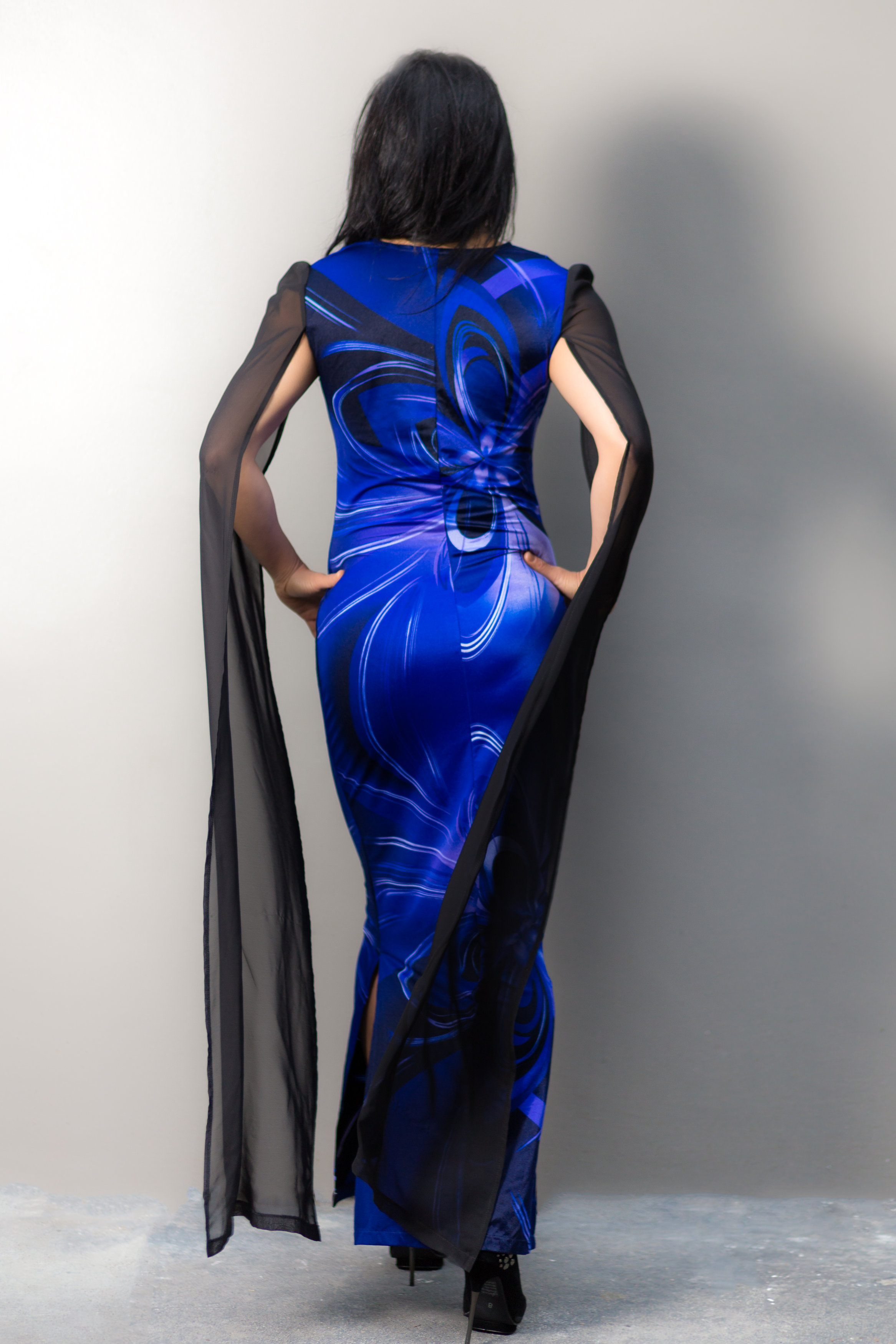 Ophelia – The Goddess Dress
Style Notes:
Purely classy, sexy and goddess! Featuring a v-neck, trim waist and a side slit. Sleeves flare from your shoulder to the floor. When you walk, they spread like wings.
Details:
Made in San Francisco
Machine wash cold + hang dry
Dress - 100 % Lycra, Sleeves - 100 % Polyester
For international orders, please contact me directly.